Newspapers
The Danish newspapers and local papers constitute a cornerstone of the Danish cultural heritage and are documentation of the Danish history of recent centuries.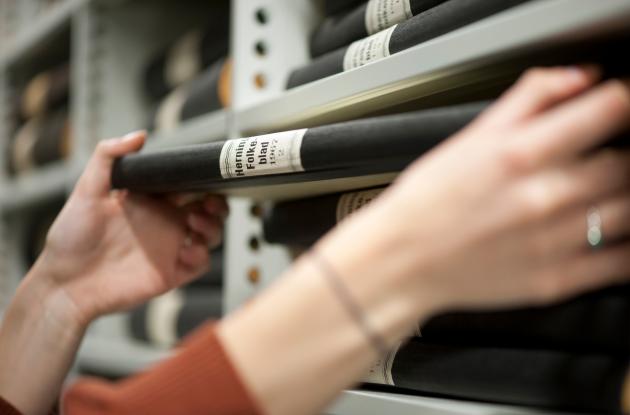 Royal Danish Library's newspaper collection is Denmark's national collection of the last approximately 350 years of newspaper publications - from the oldest newspaper Den Danske Mercurius from 1666 to the latest publications.
We collect printed and digital newspapers via the Legal Deposit Act and keep the printed newspapers in a secure building and the digital newspapers on secured servers.
Legal deposit of newspapers and local papers
All producers of Danish newspapers or local papers are obliged to submit publications to Royal Danish Library.
Delivery list
Along with the submitted materials, a list of what is submitted must be attached. If you need a template, you can download it here.