Meeting packages and prices
In The Black Diamond we offer a variety of meeting packages with different content and at different prices.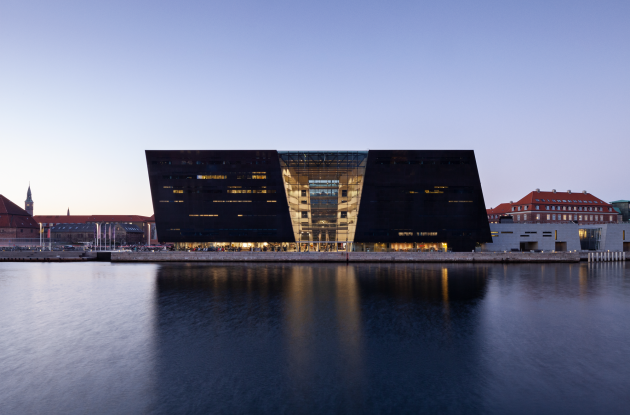 In The Black Diamond, you have many options for having both full- and half-day meetings with catering included.
Meeting with catering
A full-day meeting (up to eight hours) with standard meals from Madkartoteket costs 775 DKK including VAT (pr. person).
A half-day meeting (up to four hours) with standard meals from Madkartoteket costs 640 DKK including VAT (pr. person).
Take a look at Madkartoteket's standard menu.
If you want changes to the standard menu, you must contact Madkartoteket directly at info@madkartoteket.dk or phone +45 3138 6071.
Included in meeting room rent
Free wifi access throughout The Black Diamond
Technical assistance at the beginning of the meeting (during the day)
Standard AV equipment (see below under each meeting room)
Please note that the room rent itself is exempt from VAT and that the prices below do NOT apply to:
Additional purchases 
Technical assistance in addition to what is included in the room rent: 360-480 DKK excluding VAT per commenced hour
Rental of PC - in case you do not bring your own: 850 DKK excluding VAT
Changes to standard table layout: 500-1,000 DKK excluding VAT
Rental of extra rooms for group work or the like: 1,100-2,200 DKK excluding VAT
Inspiration for your event
If you want to treat your meeting participants to an exciting and different feature during your meeting, you have several options. For example, we offer private tours in both the new and the old part of the library where we tell you about the architecture, history, cultural activities, and the library's work in general.
We always have current exhibitions that you can visit during the day, or you can choose to have one of our skilled curators visit the meeting room. They are happy to tell you about Danish cultural heritage and all the treasures we keep in the library's collections.
Contact us and let us help you set up the perfect meeting in The Black Diamond.