National Licensing Consortium
Royal Danish Library operates the national licensing consortium, and we negotiate and manage access to electronic resources such as e-journals and databases from nearly 70 different publishers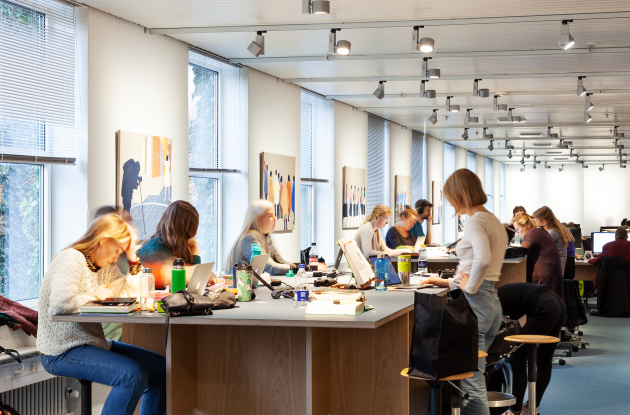 At the Library's national licensing consortium, we work to negotiate and administer license agreements for universities and other higher education in Denmark, as well as for other institutions and agencies belonging to the Ministry of Culture and the Ministry of Education and Research.
To a certain extent, we also negotiate and administer license agreements for agencies and institutions affiliated with other ministries as well as licenses for the Regional and University Hospitals.
The license agreements
The national licensing consortium services the higher education institutions in Denmark. That is, universities and other higher education, such as vocational colleges, business academies and the creative higher education. We also service public institutions and research institutions in Denmark such as the Danish Medicines Agency and VIVE. In the national licensing consortium, we do not serve municipalities, private companies and NGOs.
Alternative accesses
Many scientific publications are today freely available (Open Access, OA) on the Internet. Here you will find an overview of alternative accesses to articles that describe special options if there is not a license agreement with the publisher.
The license portfolio
The content of our license portfolio is defined by the needs of the institutions and consists primarily of contract products in the main categories of electronic journals, databases, electronic reference works and, to a limited extent, e-books. Other relevant products, e.g. electronic study and research support tools may also be included.
The negotiations thus include price, conditions of use, open access in accordance with the support of the National Strategy For Open Access as well as a number of data and service deliveries, e.g. delivery of usage statistics, title lists, meta-data etc. One-off purchases such as archives, book packages and the like are not negotiated by the national licensing consortium, but we are happy to help with advice on contract terms etc.