Borrow collection items for exhibition purposes
Royal Danish Library collaborates with archives, libraries and museums on loans of printed books, manuscripts, maps, pictures and other objects from the collections for use in exhibitions.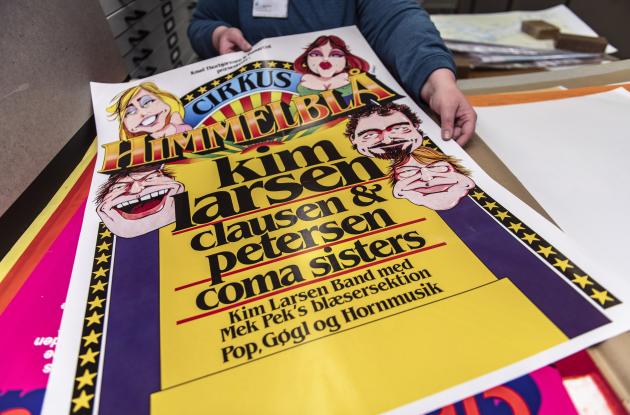 Items belonging to Royal Danish Library can be borrowed by libraries, archives, museums etc., for which public exhibitions are an integrated activity.
Borrowing of items takes place only through direct agreement between Royal Danish Library and the institution responsible for the exhibition. Delegation of responsibility and management to a third party is not accepted.
Furthermore, there are some important requirements for institutions before we enter into an agreement.
The institution must have:
public exhibitions as part of their business.
suitable physical locations.
professional staff educated to deal with in a proper manner with the borrowed items.
Before entering into collaboration, we assess whether the institution can meet the high security and preservation requirements.
To avoid damage to the materials of the collections, we only lend materials that can withstand it.
Finally, we only lend exhibition materials to other institutions - not to private individuals.
Before applying to borrow for an exhibition
We have high demands on your staff, exhibition location and handling of the material. Therefore, it is important that you read the "Terms and Conditions for borrowing from Royal Danish Library for Exhibitions" carefully before contacting us.
You are welcome to contact us if you are unsure whether your institution can be considered as a showroom. Feel free to contact us early in your planning. Send us precise information about the material you want to borrow and describe how it is included in the exhibition concept.
Send us, as far as possible, a report on securing and climate control of showrooms and showcases together with your application.