Arts, crafts, sports
The licensing service mediates licenses for products that disseminate art, craft and sport in various formats, both as text (incl. graphics), audio and video.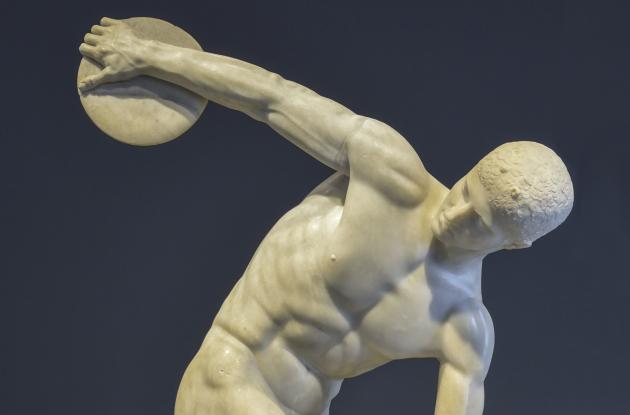 Artstor brings together more than 2 million images (and growing) from top museums, archives, scholars, and artists with a specialised suite of tools for teaching and learning with visual materials — all rights-cleared for education and research. Dual access to Artstor on the JSTOR platform is now available. For institutions that subscribe to both services, this brings together Artstor's high-quality images with critical text-based JSTOR scholarship on one platform.
Publisher: JSTOR (via Content Online)
Updated Spring 2022
Bloom's Literature Online database of literary criticism includes core authors and works most studied in the secondary school curriculum.  With full length videos of classical plays, classic full-text works & poems, plus critical essays and indexes. Students will find what they need without having to wade through a search of non-curated material. Teachers will appreciate the thoughtful organisation and important curriculum tools to help with lesson plans, assignments, and independent study.
Publisher: Infobase (via JCS online resources)
Updated Spring 2022
MasterFILE Elite provides full-text magazines and reference books covering many subject areas. It also includes an extensive image collection.
Publisher: Infobase (via JCS online resources) EBSCO
Updated Spring 2022
MasterFILE Premier provides a robust collection of full-text magazines, e-books and primary source documents. It also includes an extensive image collection.
The MasterFILE Reference eBook Collection is included for those subscribing to Masterfile Premier or Masterfile Complete. The collection contains approximately 780 reference e-books from top educational publishers and university presses that are current and relevant to school curriculum programmes.
Publisher: EBSCO
Updated Spring 2022
Naxos Music Library is the world's largest online library for classical music and related genres. Today, streaming access is offered to +170,000 albums of standard and rare repertoire from top-class labels. New labels and albums are added every month. The service also includes ear training programmes, music history and scholarly articles, pronunciation guides, composer and artist biographies, music dictionary, work analysis and much more.
Publisher: Naxos Denmark ApS
Updated Spring 2022
Naxos Video Library is an extensive library of audiovisual releases of full-length operas, ballets and dance performances, concerts from international concert halls, documentaries, and a growing series of masterclasses with some of today's most prominent artists and educators. Access to librettos and booklets.
Publisher: Naxos Denmark ApS
Updated Spring 2022
Ultra Online Package offers a thorough collection of full-text research materials for secondary schools. The databases include magazines and journals, newspapers, primary source documents and e-books covering a variety of topics.
Publisher: EBSCO
Updated Spring 2022